1st SHBIE Graduate Research Day
Due to the current arrangements regarding COVID19, the conference has been postponed until further notice.
There will be parallel sessions, depending on the number of presentations. Each session will last 20 minutes, plus 5 minutes for questions and answers, and 5 minutes for participants to change rooms.
There is no fee for participation. Certificates of participation will be issued to every presenter.
See the Conference Flyer for more details.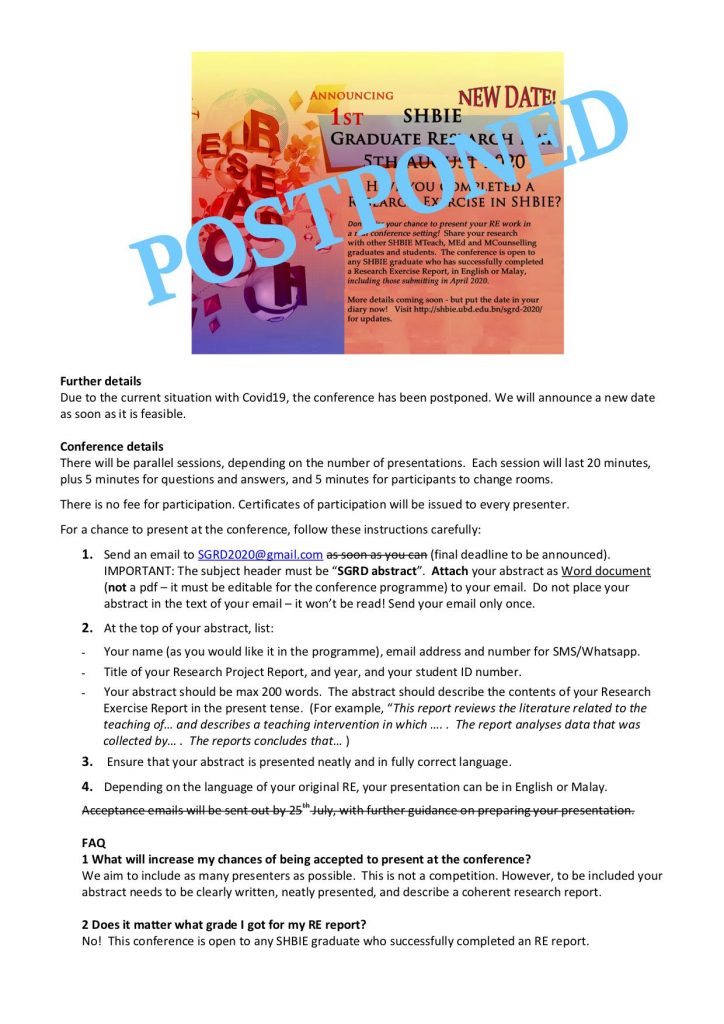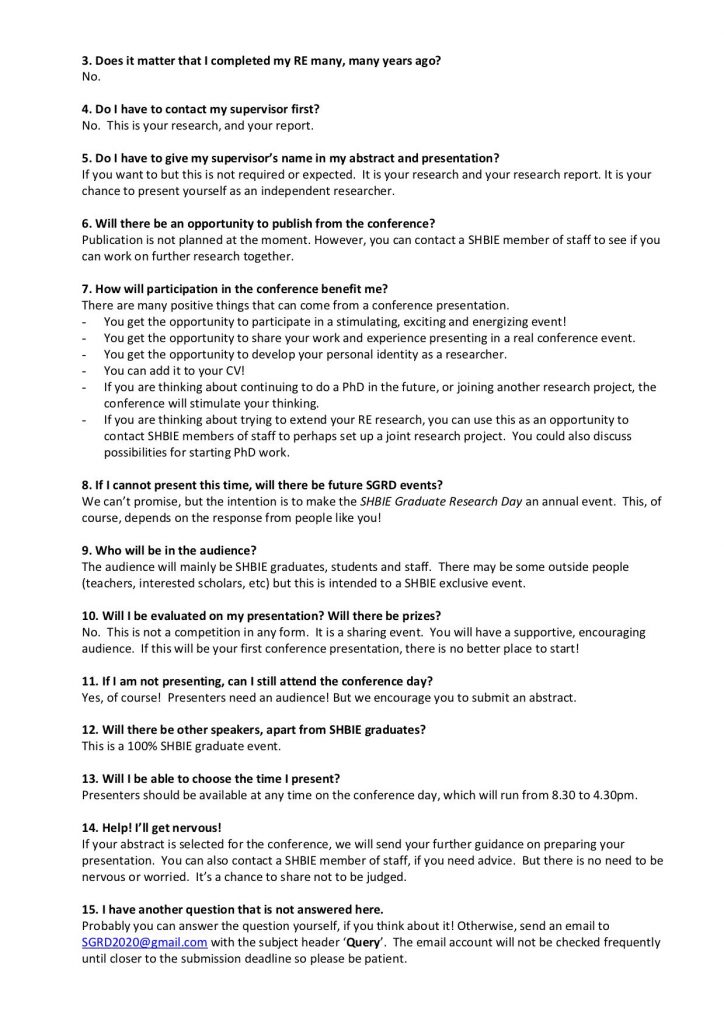 SGRD 2020 conference flyer
Email
Important dates
Stay tuned for further news and updates on SGRD