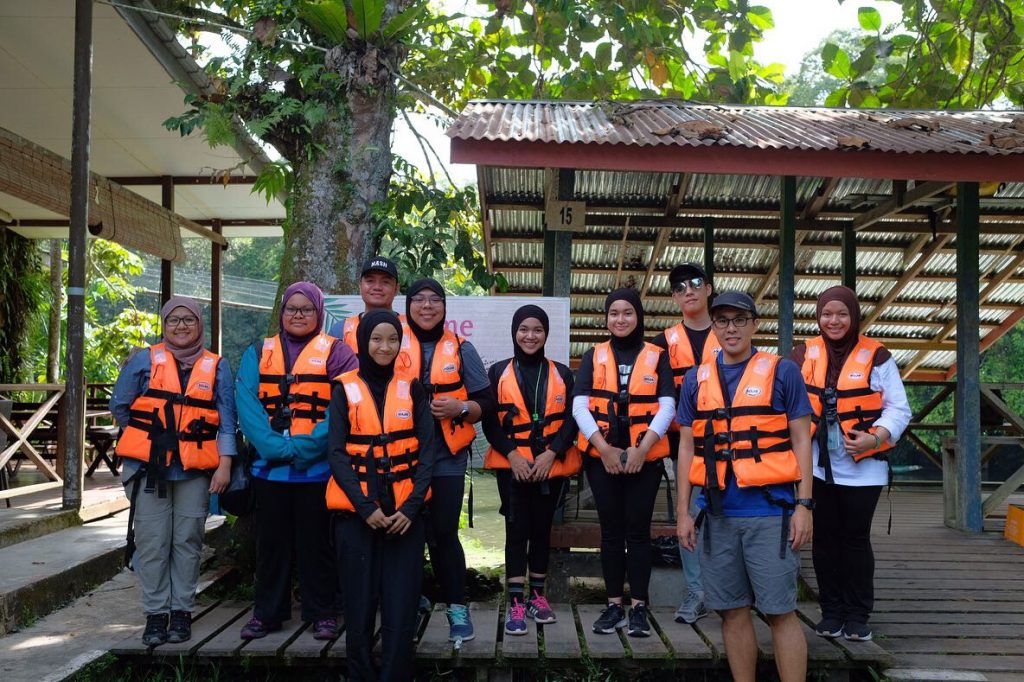 Sunday – 8th March, 2020
A group of Masters of Teaching (MTeach) teacher candidates undertaking Social Studies Education, went for a day trip field work activity in Temburong. A tourist tagged along with our adventures
As part of their course assessment, teacher candidates are required to plan and design activities for year 7 to 8 students. The trip explored elements of risks involved and potential learning activities in the rainforest.
Prior to returning to Bandar Seri Begawan, the group relaxed by floating back with bouys to the meeting point for rest and lunch. The group debriefed after returning to Bandar Seri Begawan.
The fieldwork was led by one of their lecturers of the course, Dr Desmond Tan