SHBIE held its SHBIE Graduates Poster Day on 7th March, 2020, with the objectives of disseminating research undertaken by SHBIE Graduate students and for these students to showcase their work.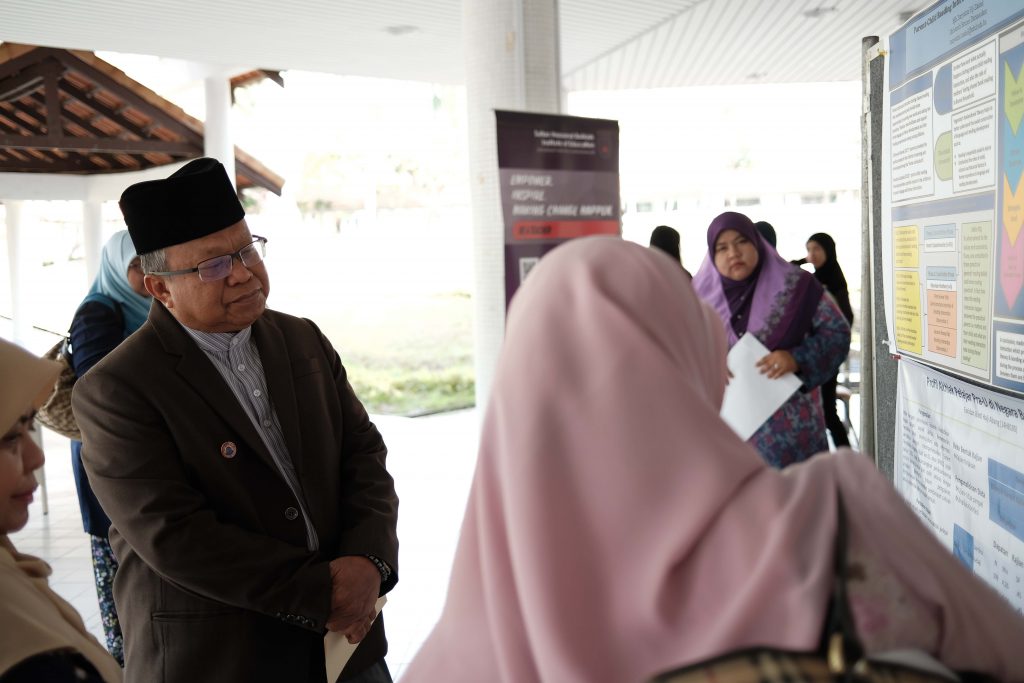 The event started with welcoming remarks from Dr Hjh Salwa binti Dato Hj Mahalle, Programme Leader of Graduate Professional Development (GDP). All Graduate students had a time limit of 3 minutes to present about their research.
SHBIE would like to thank the Guest of Honor, Associate Professor Ampuan Dr Hj Ibrahim Ampuan Tengah (Director of Sultan Omar Ali Saifuddien Centre of Islamic Studies) for looking at SHBIE participants' posters and presenting their certificates.
Additionally the GDP team would like to thank Hjh Zuriyatini for her assistance during the pitching session and SHBIE MTeach students who helped in looking after the posters.